"UNPRECEDENTED TIME" - THE VALUE OF HAVING AN EHS PROFESSIONAL IN YOUR CORNER
COVID-19 has changed the workplace and the way do business. But understanding exactly how it's changed and what the "new normal" should look like can be a challenge. What does the role of an EHS manager look like in this new normal? How do we as EHS consultants fit in? One thing that's clear is that EHS professionals are overwhelmed with work. They're being asked to plan, execute, and support a COVID-19 response while the full implications of the pandemics are not understood. Policies created today may need to be revised tomorrow. Many EHS managers are being elevated into a more prominent role in their organizations, branching up to the C-Suite and over into marketing, PR, HR, and crisis management. Given these enormous additions to an already-long list of responsibilities, it's easy to understand why only the most immediate needs are being addressed and how some things are falling through the cracks. If you're an EHS professional or responsible for addressing COVID-19 risk in an organization, you don't have to navigate this crisis alone. EHS consultants like us can help lighten the load at a time where experience, bandwidth, and strategy can make a huge difference. Here are some ways that Citadel's consultants can fill in the gaps and strengthen your EHS program at a time when it's most needed.
NEW CHALLENGES, NEW SOLUTIONS
Despite the influx of COVID-19 concerns, the usual responsibilities of EHS program management are still as important as ever. With the current and potentially long-term working conditions not allowing for easy travel and on-site work, some EHS tasks such as in-person, hands-on training have been rendered nearly impossible to manage in the traditional way. Many companies are struggling to complete trainings, audits, and inspections that they would normally complete in person. EHS consultants have extensive experience working to develop solutions that help to bridge the gap between old capabilities and new needs. Innovative practices such as remote facility audits, remote inspections, and remote training are already in use, and have gained favor as best practices during the pandemic. Citadel offers fully-remote consulting services and is committed to helping you manage the impact of COVID-19 in a safe, effective way.
CONFRONT COVID-19 NOW, BUT LOOK TO THE FUTURE
Even though we're all preoccupied with the pandemic, it's important to zoom out and keep an eye on where your EHS program is heading. While it's not easy to predict exactly what the EHS function will look like on the other side of this crisis, it's reasonable to assume that there will be an even greater focus on health and safety throughout the world. Citadel can add value as a strategic partner, helping to align rapidly changing pandemic needs with your company's longer-term EHS goals. We can help ensure that the steps you take now serve the ultimate successes of your programs, not detract from them.
HELP WHERE HELP IS NEEDED
Sometimes you just need more resources to get things done. Working with an EHS consultant can help you develop and implement your COVID-19 response without letting important initiatives slide. Conversely, if you're immersed in COVID-19 response, an EHS consultant can help you maintain compliance and support other EHS priorities. Along with the added bandwidth, working with an experienced consultant offers an opportunity for your team to develop professionally and drive better results. Citadel's consultants have the advantage of working across a wide array of industries. This broad-based knowledge and breadth of experience can help generate new ideas and reveal solutions that may not have been apparent. Citadel's augmented staffing service offers part-time or full-time, on-site or remote support, to ensure you fill your EHS and COVID-19 needs.
Contact Citadel EHS if you have any questions or would like us to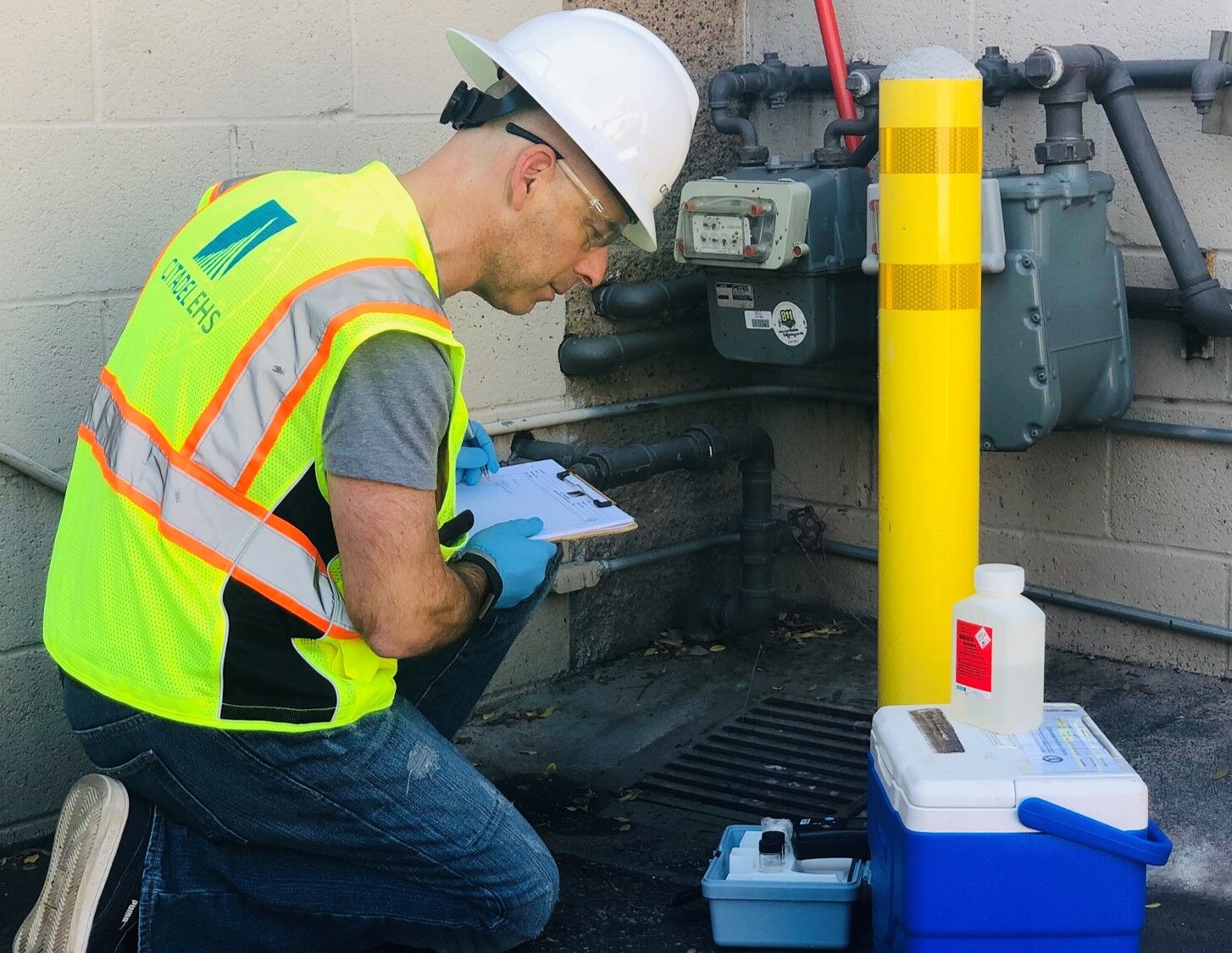 CLEAN AND CLEAR: WHICH CLEANING AND TESTING METHODS SHOULD YOU BE USING
By now, most of us have learned a bit more about droplets, nuclei and aerosols as modes of transmission of the COVID-19 virus. We've all heard about the need to clean and disinfect surfaces and objects to help control exposure. We've heard about adjustments to a building's ventilation system to help control the spread of the virus. But with all the information and advice out there, how do you choose the best methods and procedures to use in your situation and what post-cleaning testing is appropriate?
COVID-19: PREPARE YOUR ORGANIZATION NOW FOR A RETURN TO THE WORKPLACE
Join Citadel EHS, leading Environmental, Health & Safety consulting firm, for a FREE 45-minute webinar on how to prepare your organization to return to work once the COVID-19 restrictions are relaxed.