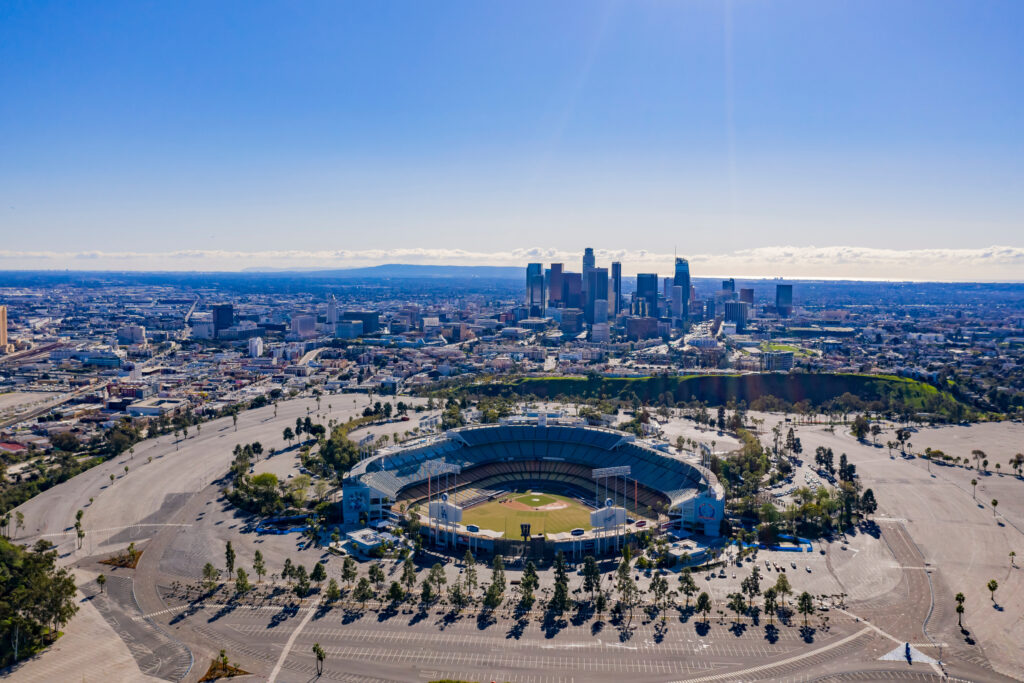 Dodger Stadium is gearing up for this season and Citadel EHS is doing our part to support our home team!
The Crack of the Bat means that spring is here and summer is right around the corner. Baseball season starts tomorrow and Citadel EHS welcomes the spring season, and the launch of the 2022 season for our
Los Angeles Dodgers
in their quest for another World Series title. Citadel is proud to provide our services to many of our local teams' home fields, like the iconic, beautiful Dodger Stadium, the oldest major league ball park west of the Mississippi River! The Dodger Stadium first opened its doors in 1962, and is truly a feat of engineering in its own right.
Since opening its gates, Dodger Stadium has hosted 10 World Series and the Dodgers have won five World Championships (1963, 1965, 1981 and 1988, 2020), 11 NL pennants (1963, 1965, 1966, 1974, 1977, 1978, 1981, 1988, 2017, 2020), 19 NL Western Division crowns (1974, 1977, 1978, 1981, 1983, 1985, 1988, 1995, 2004, 2008, 2009, 2013, 2014, 2015, 2016, 2017, 2018, 2019, 2020) and three NL Wild Card berths (1996, 2006, 2021).
Dodger Stadium has seen improvements in the past from the addition of suites to new scoreboards and a renovation of the field level. Now in its 52nd season, Dodger Stadium is undergoing its most ambitious improvements to date including both visible changes and behind the scenes upgrades to the aging infrastructure. Citadel has a 30 year history of leadership in building sciences in Los Angeles, and we are proud to help our teams keep their "homebase" in premium condition. Citadel's
Building Sciences practice line,
led my Kier DeLeo, provided services to the Dodgers stadium for 5 different tenant improvement projects that The Dodgers knocked out of the park before the start of the season.