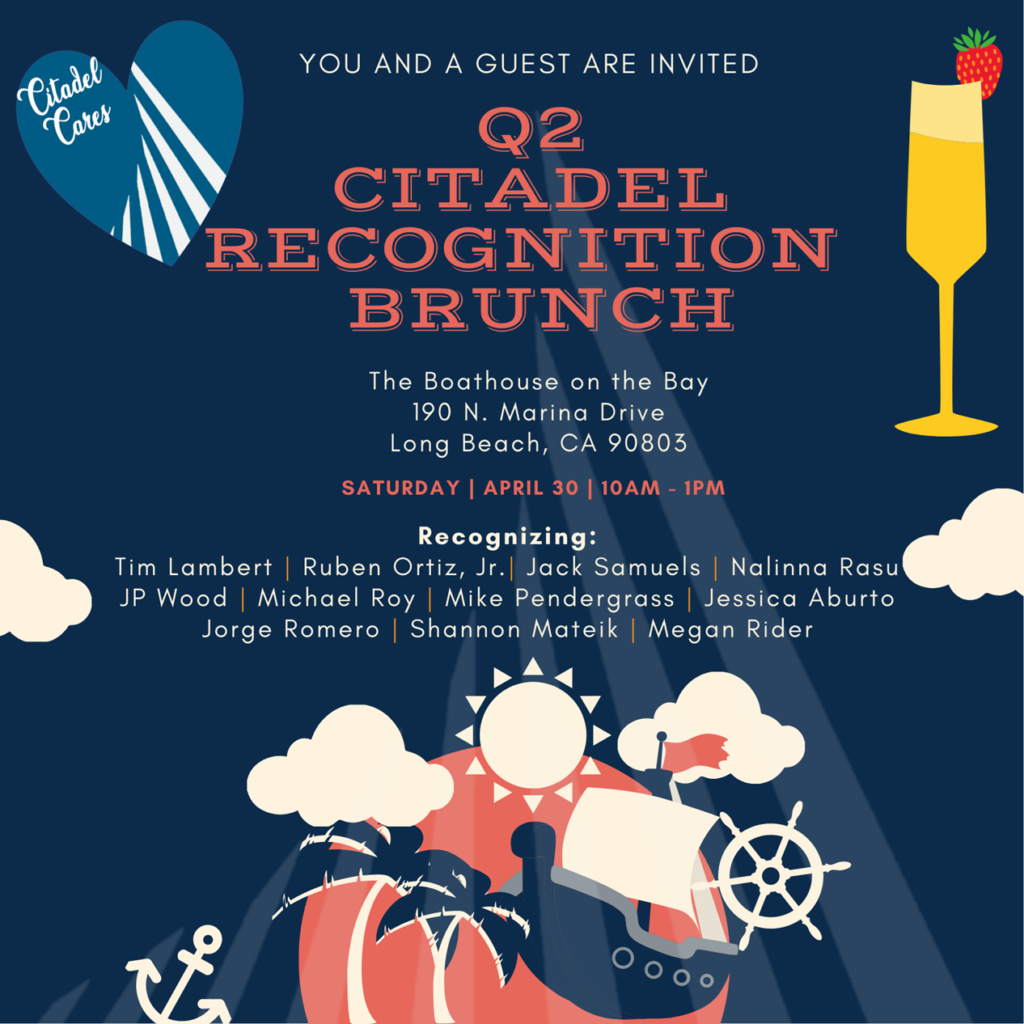 Empowerment Through Recognition- Citadel Q2 Company Luncheon
Our Q2 Citadel Recognition Luncheon is built on empowerment through recognition. On April 30th, our employees will gather together to celebrate and recognize each other's successes, milestones, and obstacles overcome. This luncheon we are recognizing:
James (JP) Wood, who is celebrating seven years at Citadel and is recognized for his consistent and calm approach to getting the work done.
We hope you will join us with a digital round of applause in celebrating the hard work and dedication of these Citadelians.