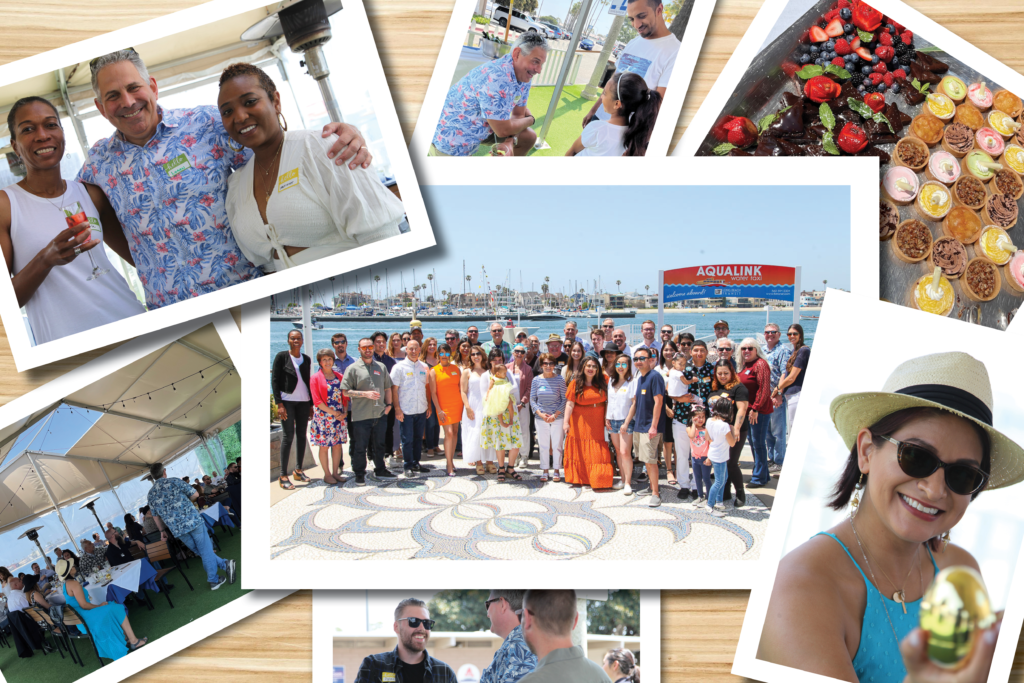 This last Saturday was filled with good memories and good food as Citadelians from all over California gathered together for Citadel EHS's Q2 company recognition luncheon. Dining right on the waterfront at the beautiful Boathouse on the Bay in Long Beach, Citadel employees celebrated and recognized each other's achievements, work anniversaries, and passing birthdays–many letting out exclamations of joy at many seeing each other for the first time since the pandemic began. Many Citadelians utilized the photographer at the event to capture shiny new or updated headshots, opened up their surprise golden eggs organized by the
Citadel Cares Committee
, and caught up with each other while munching on a healthy and tasty breakfast provided by Boathouse staff.
While dining on decadent desserts as part of the after-lunch treat, Citadel employees welcomed new hires
Dylan Harrington
and Lauren Feathers into the Citadel family. CEO Loren Witkin and Building Sciences Practice Lead Kier DeLeo stood before the crowd and had many heartfelt speeches for each employee whose anniversary was being recognized. Our Q2 Citadel recognition luncheon is built on empowerment through recognition. On April 30th, our employees recognized the following Citadelians, whose specific qualities we outlined in our Friday post;
Tim Lambert, Ruben Ortiz, Jack Samuels, Nalinna Rasu, James (JP) Wood, Michael Roy, Mike Pendergrass, Jessica Aburto, Jorge Romero, Shannon Mateik, Megan Schlichter (Rider), Ravi Bajaj .
We hope you will join us with a digital round of applause in celebrating the hard work and dedication of these Citadelians.