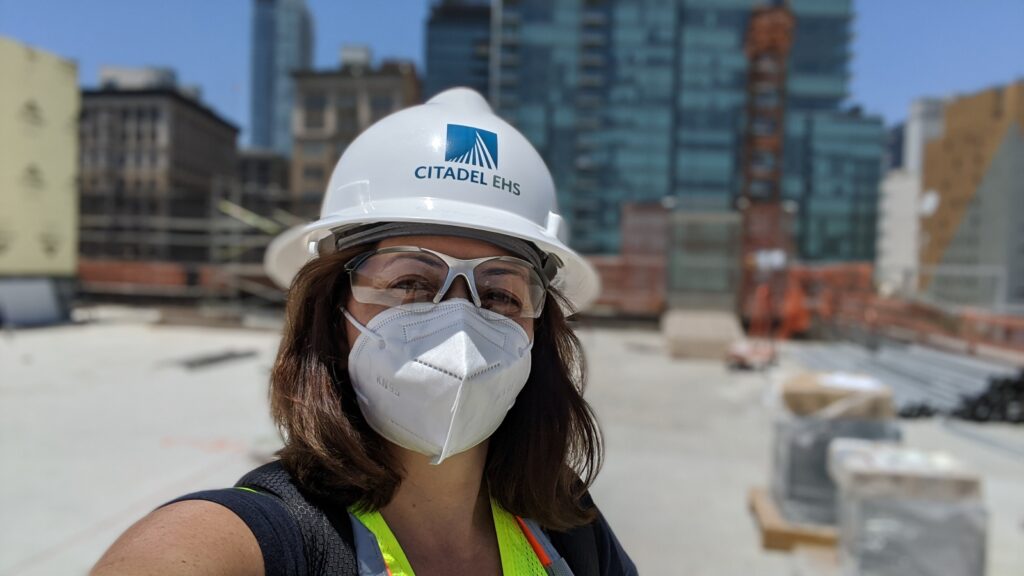 Phase I ESA – ASTM Update and EPA Approval
With the U.S. Environmental Protection Agency (EPA) approval of the new American Society for Testing and Materials (ASTM) standard governing Phase I environmental site assessments (ESAs), PFAS remains a rising concern. Citadel EHS is here to help our clients stay informed about the changing standards for their Phase I ESAs and how these changes might affect their projects.
On November 1, 2021, ASTM approved the updated version of ASTM E1527. The standard is updated about every 8 years and the new version, ASTM E1527-21, will replace the current standard, ASTM E1527-13.
On March 14, 2022, The EPA issued a final rule incorporating revised ASTM standard practices for E1527-21, referred to as ''Standard Practice for Environmental Site Assessments: Phase I ESA Process.'' On this date, the EPA also proposed a rule soliciting comment on this action. The rule is expected to go into effect on May 13, 2022, unless EPA receives significant negative comments.
One of the most notable revisions to the ASTM standard is the addition of emerging contaminants, due to per- and polyfluoroalkyl substances (PFAS), to the existing non-ASTM scope considerations section of the Phase I ESA standard. PFAS are emerging contaminants for which EPA recently released a detailed regulatory strategy.
With an exceptional, 30 year history conducting Phase I (and II) ESAs, including addressing PFAS concerns, Citadel EHS is well positioned and qualified to assist clients with their ESA needs under the new ASTM Phase I ESA standard.
Other key changes to the new standard include the following:
Clarification of key terms "Recognized Environmental Condition" (REC), "Controlled Recognized Environmental Condition" (CREC), and "Historical Recognized Environmental Condition" (HREC);
Addition of new definitions for "Property Use Limitation" (PUL) and "Significant Data Gap";
Update and clarification of the historical records review section;
Addition of detailed site reconnaissance requirements;
Addition of revised report requirements to strengthen the deliverable;
Inclusion of an extensively revised legal appendix, including among other things, an updated discussion of business environmental risks (which includes emerging contaminants).
More on the PFAS challenge:
You might be asking "What is PFAS and why is that the most notable addition to this new standard?".
PFAS are a group of chemicals used to make fluoropolymer coatings and products that resist heat, oil, stains, grease, and water. PFAS, often referred to as "forever chemicals," do not easily break down in the environment and are difficult to destroy. This poses a serious concern for human health, as PFAS exposure can affect reproductive health, have developmental effects or delays in children, cause increased risk of some cancers, and other serious health concerns.
A potentially significant change comes from the addition of PFAS to the non-scope portion of the standard. Non-scope items are those that may present environmental business risks associated with a property, such as lead-based paint and asbestos containing materials, but which are not required to be assessed under the AAI Rule for the purchaser to claim CERCLA defenses. While the presence or likely presence of PFAS at a property is not currently considered a REC under the ASTM standard, its addition as a non-scope item nevertheless signals a significant future expansion in cleanup liability if/when PFAS are added to EPA's list of CERCLA hazardous substances. EPA is expecting to formulate a final rule designating PFAS as a hazardous substance by summer of 2023.
With all of this in mind, we would like to point out that the EPA is not requiring entities to use the new ASTM E1527-21 standard to qualify under the AAI Rule. Parties may continue to follow the provisions of the AAI at 40 CFR Part 312, or continue to use either the prior ASTM E1527–13 standard, or use the ASTM E2247–16 standard (for rural or homestead properties). Given the option to choose one of multiple EPA-approved standards, this raises the question as to whether the new standard (E1527-21) will in fact replace the prior standard (E1527-13) for prospective purchasers who request a Phase I ESA.
If you anticipate needing any Environmental Site Assessments (Phase I ESA or Phase II ESA), please reach out to our
Engineering and Environmental Sciences
Practice leads Mark Drollinger or Nalinna Rasu or other members of our team. We will help you navigate the process and select the most sensible and cost effective strategy for your project. Citadel EHS is here to support your environmental project needs!