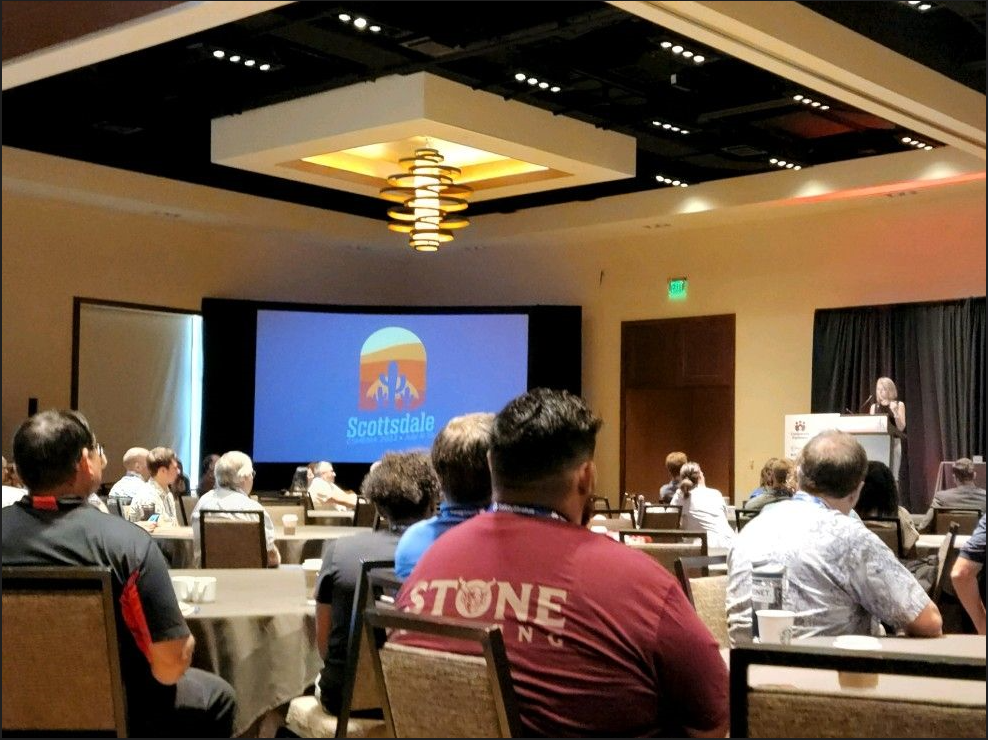 Citadel IH&S Practice Leader,
Scott Brehmer, MPH, CIH, CSP
, managed to survive a summer visit to the desert (115 degrees!), attending this year's Campus Safety, Health, and Environmental Management Association (CSHEMA) Annual Conference.
CSHEMA's
mission is to support and educate campus-based EHS professionals to empower and to improve the EHS profession in campus environments. Citadel EHS, and Scott in particular, have a long and accomplished history supporting college and university EHS programs.
This year's event focused on the important challenges faced by campus EHS staff and campus administration, that have been brought to the forefront by the pandemic. CSHEMA provides a forum for all key stakeholders to get together and discuss with the goal of finding solutions. Citadel EHS is proud to participate in finding and implementing solutions that support campus EHS success.
The most heated panel discussion was on recruiting and retention, and more specifically policy regarding working from home versus on-campus.
The key insights were:
• Many campus EHS roles must report to campus because staff perform inspections, assessments, or other tasks that take place on campus.
• Roles that can be 100% remote are likely less critical and should become more commoditized, lower paying roles in the future, since the recruitment pool can be expanded. Money from these roles will be shifted to more critical roles.
• Roles that require relationships and an on-campus presence will become higher paying and more valued.
• Star performers working from home were still star performers. Average performers struggled when working from home.
• What campus EHS workers are seeking is not a specified number of days to work from home, but rather, the flexibility to take care of personal tasks occasionally during business hours.