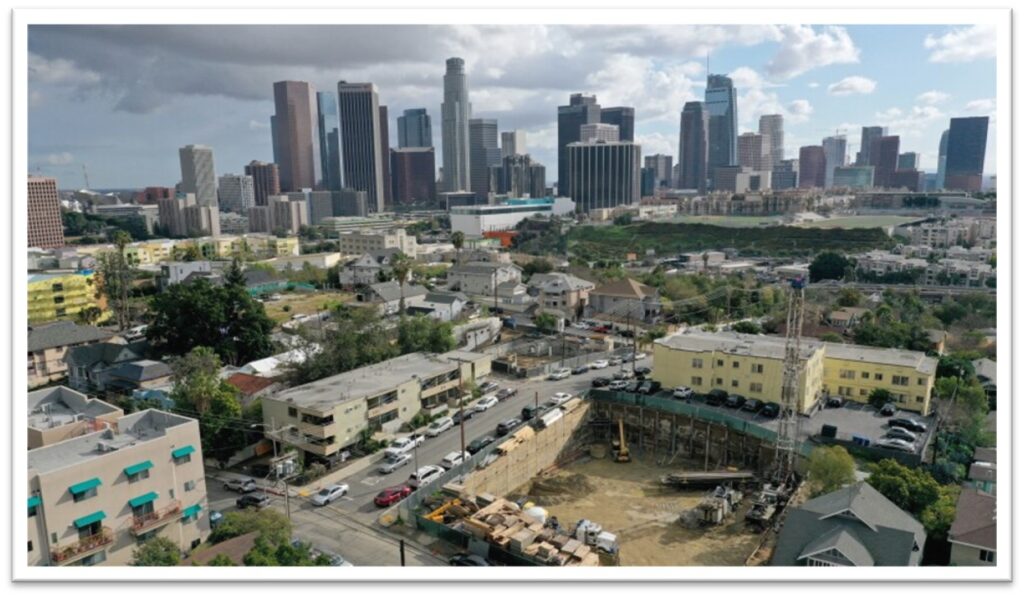 In Southern California today, we are challenged by an affordable housing crisis, in part due to dwindling developable land which contributes to exorbitant land costs. On top of this, our state has strict, complex environmental regulatory requirements, further exacerbating the problem. Maybe today more than ever, this perfect storm of circumstances is bringing attention to an age-old challenge in Southern California – how can we address the thousands of abandoned oil well properties, and return these sites to productive, developable land for the benefit of the entire community?
According to the
California Geologic Energy Management Division
(CalGEM), more than 225,000 oil wells have been drilled in California since 1876. There are over 126,000 abandoned wells in California, with nearly 17,000 in Los Angeles County alone. There are over 38,000 wells that are idle and in need of proper abandonment. Many abandoned wells in Los Angeles County were abandoned more than 50 years ago, before the current safety standards were in place. Oil well abandonment is therefore a legitimate concern for property developers. The presence of an abandoned well on your property can halt redevelopment in its tracks. The mere presence, or believed presence, of a buried oil well can lead to lengthy agency review and project delays. Building over old wells is generally not permitted without regulatory review by CalGEM, and unless it can be demonstrated that the wells have been abandoned properly.
When Does a Well Require Remediation?
A well that is not properly abandoned to current standards, or one in which a methane gas leak has been detected, requires remediation. This can involve repairing the well head and/or wellbore casing to re-abandonment and may include the installation of vent cones that collect and safety vent leaking methane.
The first significant challenge before conducting a methane leak test is often simply finding the well. Wells that were abandoned a century or more earlier can be buried tens of feet or more under the surface. Through document research and use of available GIS information, experienced professionals can find most wells without an expensive survey. We recommend verifying the well's location as a first step in any project because the results of this search may sometimes indicate that the well location information may be inaccurate.
Safety Risks from Improperly Abandoned Oil Wells Improperly abandoned wells can be a public safety and nuisance risk when they leak methane (a gas associated with oil wells) that is inhaled or can explode, or when fluids are forced out of the wellbores onto the surface. The good news is that wells that do not meet current abandonment standards may not require expensive remediation. Although requirements vary from county and city jurisdictions, along with the CalGEM review, methane leak testing is often an adequate first step in satisfying local agencies that a well is abandoned so that redevelopment may proceed.
Redevelopment- Case Study
Citadel was recently asked to evaluate the integrity and safety of an abandoned, buried oil well at a site slated for redevelopment into a 500,000 square foot distribution center in Tracy, California and to investigate potential impacts to the environment from previous oil field operations.
Through records review, physical inspection and collaboration with CalGEM, we were able to determine that the well would require re-abandonment measures to elevate the safety and integrity of the abandonment to current regulatory standards.
Our team, consisting of petroleum engineers and geologists and specialty subcontractors, conducted a geophysical survey to locate the buried well. Once located the wellhead was exposed, visually inspected and monitored using a methane sensor to evaluate the air space around the wellhead. Citadel then advanced a series of borings to collect soil and soil vapor samples to test for the presence of methane and analyze the soils for potential oil field related contaminants including heavy metals and petroleum hydrocarbons. Citadel's well abandonment team, under the guidance of CalGEM, re-abandoned the well to lower the well casing to allow for a portion of the proposed building to be constructed over the oil well.
Our Expertise
With 20+ years of in-house oil field expertise, we offer turn-key services that include everything from navigating the complex permitting landscape, finding buried wells, methane testing, wellbore integrity assessment, and full abandonment or re-abandonment services. Our skilled team works collaboratively with regulatory agencies to ensure projects move forward and stay within scope. With so many moving parts to these complex operations, let our expertise effectively manage your oil-field related concerns from methane surveys to oil well location and abandonment.
Learn more.