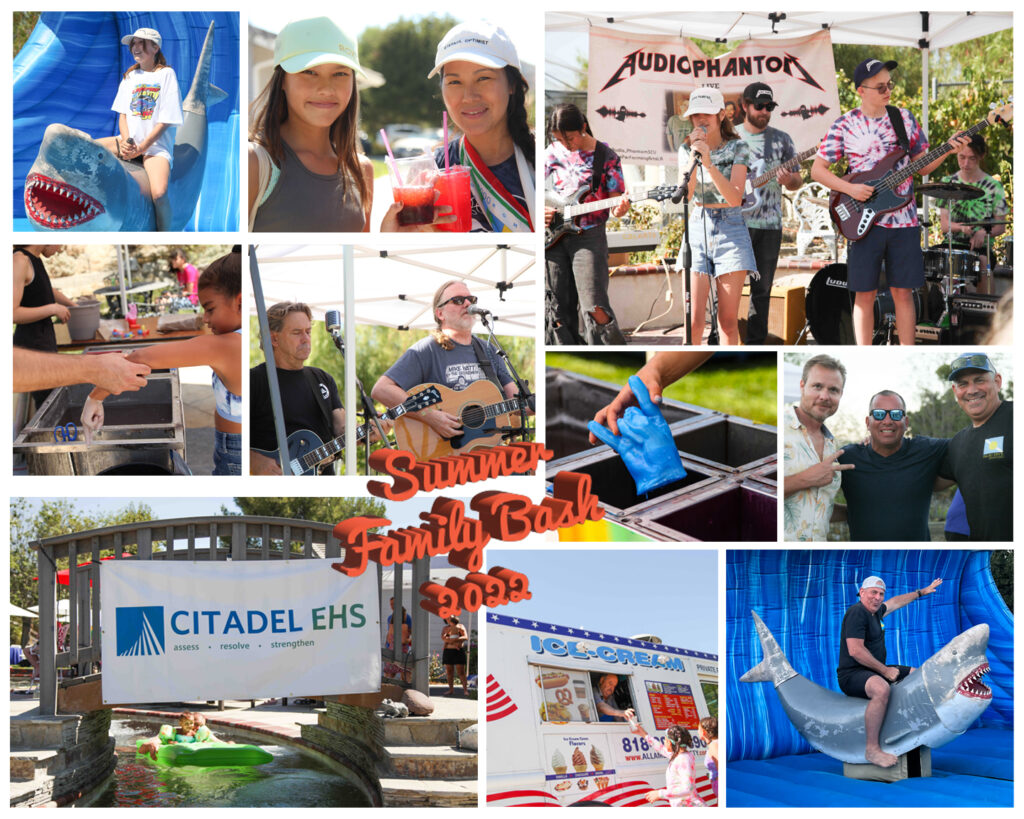 The Citadel Cares 2022 Summer Family Fun Fest was a huge success! One of the hallmarks of Citadel EHS is empowering our team by celebrating them loudly and often. One of the ways Citadel does this is by our quarterly celebrations, with the biggest celebration organized by our Citadel Cares Committee every year being our Q3 Summer Family Fun Fest. This year was no exception and included food and summer treats catered by
Wolf Creek
and American Softee, a wetbar attended by two bartenders, a mechanical shark ride, two bands, a wax hand memorabilia activity, awesome Citadel swag designed by Michelle Torres, an extravagant pool to combat the summer heat and –since we are always committed to safety– a hired lifeguard on duty. What was particularly special was that the musicians behind the music from both bands were Citadelians past, present, and future – they rocked us!
Adults and children alike had an absolute blast, with our CEO Loren Witkin saying,
"The best of Citadel was on display in the smiles, laughs, and camaraderie. It was great seeing our staff and their families hanging out with one another and building memories. "
As an employee owned company, Citadelians continuously look for opportunities to empower each other through recognition and celebrate our successes as a team. The Citadel Cares Committee embodies that
value
for our company as they produce new and creative ways to celebrate our staff each quarter. Our commitment to our employees goes beyond a paycheck. We care about their safety, wellbeing, and financial success. We nurture a culture that empowers our employees, because they are integral to our success.