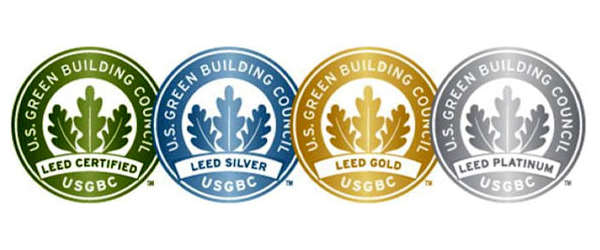 With the passing of LEED week (10/10-10/14) it seems appropriate to shine light on what exactly LEED is, and how it can benefit you and the businesses in California.
LEED (Leadership in Energy and Environmental Design) is the most widely used green building rating system in the world. It is a global standard that recognizes buildings that are efficient, cost-effective, and better for occupants and the environment. Available for virtually all building types, LEED provides a framework for healthy, highly efficient, and cost-saving green buildings. LEED certification is a globally recognized symbol of sustainability achievement and leadership.
LEED helps investors meet their ESG goals by providing investors with the robust and globally recognized green building framework to measure and manage their real estate performance. This program also helps investors implement management practices to prioritize building efficiency, decrease operational costs, increase asset value and ensure productivity, comfort, health and wellbeing for occupants.
LEED is a point-based system in which building projects earn points for satisfying specific green building criteria. Within each of the seven credit categories, projects must satisfy particular prerequisites and earn points. The five categories include Sustainable Sites (SS), Water Efficiency (WE), Energy and Atmosphere (EA), Materials and Resources (MR) and Indoor Environmental Quality (IEQ). An additional category, Innovation in Design (ID), addresses sustainable building expertise as well as design measures not covered under the five environmental categories. The number of points the project earns determines the level of LEED Certification the project receives. Certification is available in four progressive levels according to the following scale:
There are 100 base points; 6 possible Innovation in Design and 4 Regional Priority points

Certified 40-49

Silver 50-59

Gold 60-79

Platinum 80+
Certification can be applied to new or existing buildings and homes looking to become sustainable.
Citadel EHS has platinum LEED recognition for our headquarters building, in the heart of Glendale, California.
Citadel is here to support clients with LEED, and also WELL and BREEAM certifications with our Green Building initiative.
Citadel EHS works hand in hand with building owners, managers, and industry leading consulting teams to support ESG compliance with green building standards, including sustainability and well-being requirements for the built environment. We provide technical assessments and site performance testing to help organizations comply with each standard in addition to requirements for industry rating systems.
Our goal is to arm the project team with technical information to focus on improving the occupant experience. Our performance testing can also be used to support larger ESG or portfolio-wide goals and reporting. If becoming LEED certified is on your radar, reach out to our Principal of ESG & Sustainability,
Ravi Bajaj
. He is happy to sit down and have a meeting with you about your ESG & Sustainability goals.