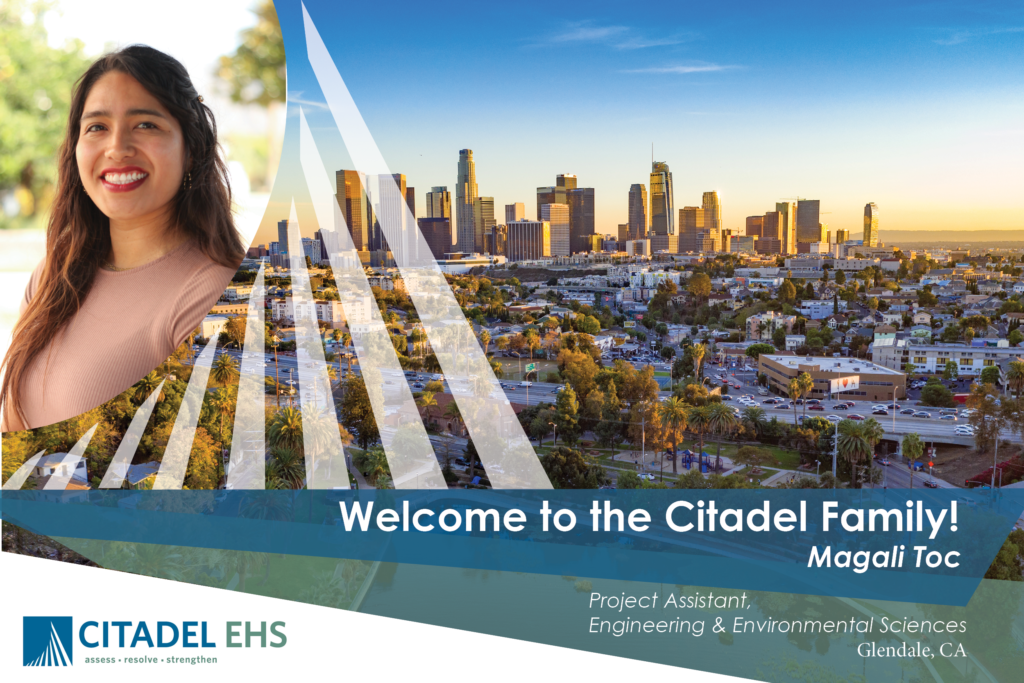 At Citadel EHS we see every new employee as an extension of the Citadel EHS family. Our commitment to our employees goes beyond a paycheck. We care about their safety, wellbeing, and financial success. We nurture a culture that empowers our employees, because they are integral to our success. Citadel EHS continues to expand our staff and capabilities to meet the needs of our clients. Magali Toc is coming in as our newest Project Assistant to provide much needed support for our Engineering and Environmental Sciences (EES) practice line, headed by principals Mark Drollinger and Nalinna Rasu.
Magali Toc is a proud employee owner and Project Assistant at Citadel EHS. Ms. Toc has worked for EMAX Laboratories, UC Santa Barbara in the Earth Science Department, and the Los Angeles Community College District. All of these experiences add to Magali's unique qualification and value that she brings to the Citadel team.
Ms. Toc will be located in our Glendale office to allow us to more strongly support our clients in that region.
We hope you will join us in welcoming Magali aboard!
In addition to welcoming on Magali– Citadel EHS is still HIRING! We are looking for civil engineers, senior project assistants, and many more positions to be filled! Please submit your resume to our HR specialist Shannon Mateik at: [email protected]