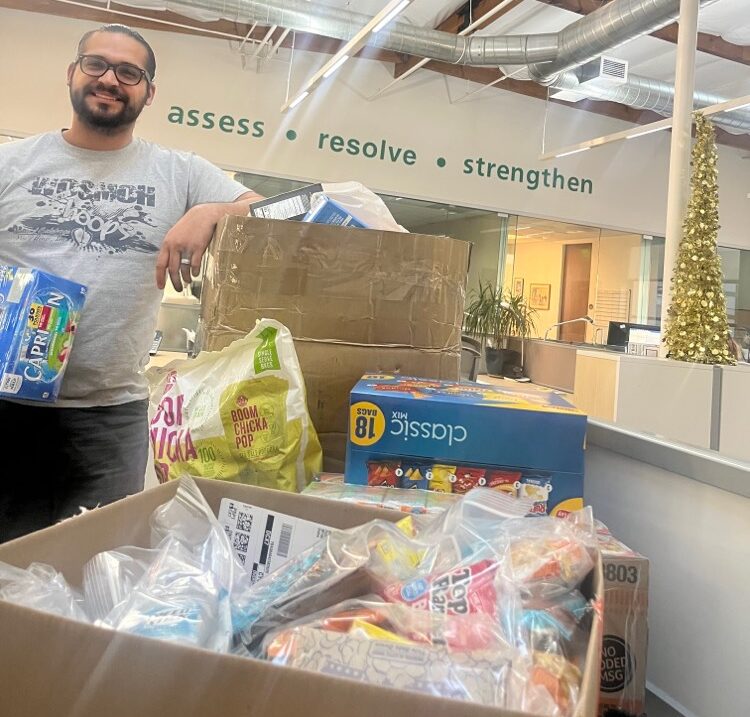 Citadel Cares is an internal committee within Citadel EHS which organizes our volunteer events, provides "Monday Motivations" reminders, organizes monthly employee health and fitness initiatives, and leads cross-company collaborations and celebrations.
Citadel Cares in Quarter 4
This year, for Citadel Cares 4th Quarter and holiday volunteer event, Citadel EHS has put out the word to Citadelians everywhere to participate or contribute to the Women of Substance and Men of Honor (WOSMOH) Christmas Bags for foster youth and detention youth. Citadelians across all offices have been bringing in donations for the Christmas bags, including snacks, hygiene items, and stationary.
WOS & MOH is a non-profit community service organization dedicated to providing support to young men and women that may have been incarcerated and/or in the Foster Care system. They began operating in 1998 and have provided services to numerous men and women and their families in their communities. They are supported through donations of individuals, churches, businesses and civic organizations You can learn more about their Christmas bags for foster youth and detention youth at: https://www.wosmoh.org/christmas-bags
In addition to the Cares volunteer efforts, Citadel has been spreading Christmas cheer in full swing. The December office events include decoration of the office, favorite holiday movies, Secret Santa, and gingerbread house making.