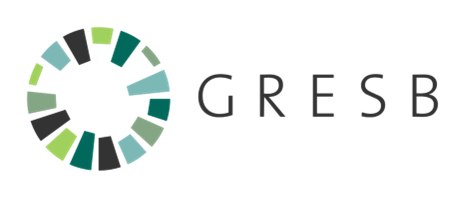 ESG and Sustainability: ESG&S Practice Leader, Ravi Bajaj, LEED AP+, WELL AP, shares his knowledge (and passion) on the topic of ESG, and the growing interest in its value, applications, and measurement
Citadel understands the current controversy around ESG, and desires to be part of a set of solutions to de-politicize the ESG goals and process by helping to develop and implement objective, sensible metrics that are understood and accepted across all viewpoints
What is the state of ESG for the Built Environment going into 2023?
The SEC has a role to play when there is this level of demand for consistent and comparable information that may affect financial performance."
"Investors representing tens of trillions of dollars support climate-related disclosures because they recognize that climate risks can pose significant financial risks to companies. Investors need reliable information about climate risks to make informed investment decisions, just as they desire information about any other risks."
This statement clearly summarizes that climate-related and social risks are now a part of investor's desire to align investments with their values. This can go two ways – (1) how is an organization planning for future ESG-related risks; and (2) how are a company's day to day activities transitioning to reduce negative social and environmental impacts. Whether it is a response to investor demand for ESG reporting, occupant and customer demand for value-alignment, or internal planning –  GRESB ESG reporting can serve as an umbrella for many continuous improvement and feedback programs already in place, across a broad spectrum of issues and topics. Below are some guidelines for riding the ESG wave going into 2023.
Addressing the Market/Client Demand
The proposed SEC ruling on climate-related disclosures is only one of many ESG, climate change mitigation, and resiliency programs gaining traction across the globe. The proposed disclosures would focus on a requirement to standardize carbon emissions reporting, climate risks reporting, and an avenue to disclose how materiality for both of those issues was determined. While the proposed SEC rule above is an obvious driver for incorporating ESG tracking, reporting and planning into an organization's strategy – an integral part is responding to market and client demand. Greenhouse gas emissions, environmental impact, and social impact are all increasingly visible in today's world, and customers are looking to feel good about decisions that they make. It is hard to evaluate the direct impact of not addressing sustainability across broad spectrums of organization and service types, however virtually every industry can be seen making claims of CO2 emissions reduction, or some aspect of diversity, equity, and inclusion programming. The key to incorporating these is to take it slow, and make incremental changes that benefit an organization's performance; how can you take the next step in addressing issues that get media attention, while ensuring that internal measurement of them is based on objective data? Understanding your own organization's needs and opportunities for improvement are the best place to align ESG programming, to make it 'sticky' and to ensure a true benefit across all layers of an organization.
GRESB for Establishing a Clear Benchmark for your Organization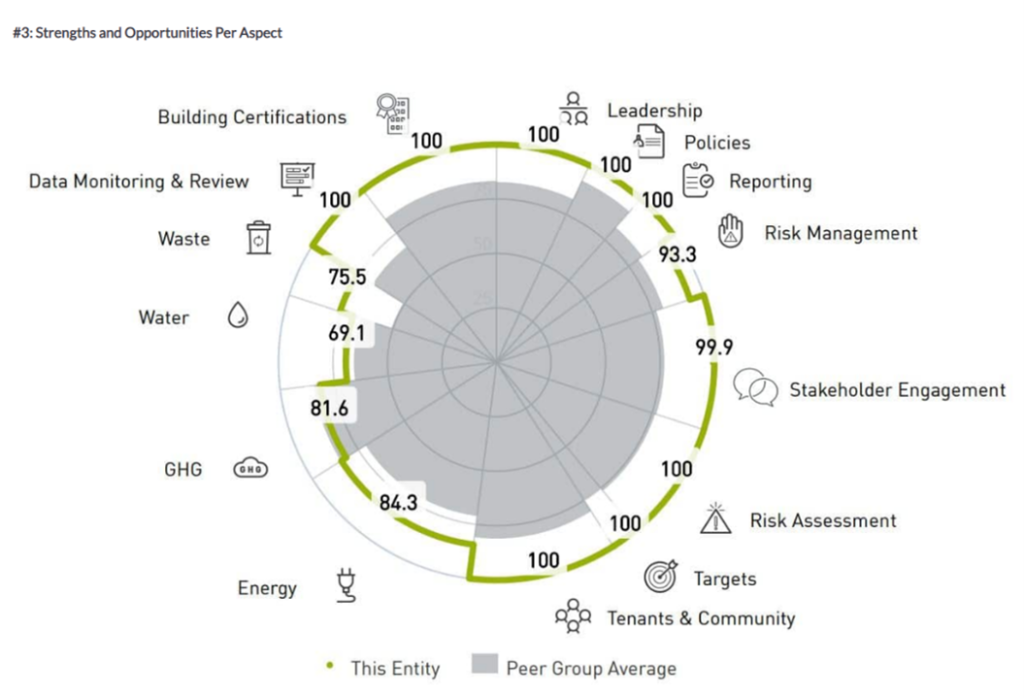 As mentioned above, marketing claims and recognition are key to addressing clients and investors and they can be exciting to launch and announce. However, when unfounded or difficult to measure, they can become confusing for year-over-year measurement and for long-time users to track and follow. This can also apply internally; how does each stakeholder and member of an organization play their part in achieving larger goals? In comes GRESB public reporting. GRESB is a mission-driven and investor-led organization that provides actionable and transparent Environmental, Social and Governance (ESG) data to financial markets. They collect, validate, score, and independently benchmark ESG data to provide business intelligence, engagement tools, and regulatory reporting solutions. Goal setting and tracking can benefit from a deep benchmarking exercise, where identified priorities under an ESG lens are analyzed for current performance, and simple and clear metrics to define performance are established. We may not be able to compare across categories such as employee satisfaction or CO2 emissions, however each of those metrics can be benchmarked and easily defined in their own way; and for each of them an implementation plan can be developed so all levels of an organization can participate. The SEC guidance would require disclosed benchmarks for Scope 1, 2 and 3 carbon emissions over time, as well as a new section of financial reports to address other ESG metrics that you choose to measure and monitor.                  
Tailoring an Implementation Plan for Your Organization to Meet Long-Term Goals
This builds upon an organization's benchmark. Simply stating that we want to achieve a net-zero energy portfolio of buildings does not get us to the finish line. This example would require an understanding of how much energy is currently used across this portfolio of buildings, what types of fuels are currently used, and what energy production resources are available. For each building in this example portfolio, a transition plan can be made, and gaps filled at a portfolio level for energy sourcing. To over-simplify this example, strategies can be taken by building operators to save energy by reducing energy waste onsite and refining a building operations schedule. In addition, managers can plan for increasing efficiency by budgeting for low-cost and capital improvements of building systems that also consider fuel-switches to potential renewable energy sources. Lastly, portfolio managers and investor relations teams can work at a top level to ensure measurements are accurate, metering visibility is enhanced, and foundational best practices are implemented across standing assets and incorporated in due diligence processes for development and acquisition projects. Many details can be expanded out of this simple outline, and this really highlights the need for clear implementation programs that help all those involved move forward one step at a time in the same direction.
"Riding the Wave" of ESG
Risk management and risk assessments are not new to financial disclosures. What is new is the umbrella of ESG. Under the proposed SEC ruling, companies will have to report greenhouse-gas emissions generated directly by their operations (e.g., refining oil) as well as from their energy consumption. Companies will also have to report what are called Scope 3 emissions from their supply chains and customers if they are material, which will be in the eyes of progressive investors. For example, Exxon Mobil would have to report its direct emissions as well as any from fossil fuels burned to generate the electricity it uses. It may have to quantify emissions from the combustion of its products, the tankers that deliver them, and the manufacturing of its rigs and plastic products when they degrade.
While this provides a helpful amount of information for future planning, amidst new carbon targets, fuel transitions, and consumer demand – ESG is becoming political fodder leading into the next election cycle. Any backlash is focused on an argument that ESG reporting does not equate to better managed companies with more returns on investment. The best way to avoid any greenwashing claims, ESG backlash, or data accuracy issues is to focus on key organizational benefits first. Benchmark your performance in areas important to your organization, as well as those related to utility expenses (energy, water, waste, supply chain). With crucial information you will be ready for anything from strategic planning and risk assessments, to ESG reporting, and more.
While ESG continues to be the 'wild-west' of marketing claims, market demand, and financial disclosure – we can all engage in ESG programming as this topic matures, and as our organizations shift our gaze and expand our view of risk management to incorporate environmental and social impacts over time. We welcome the opportunity to chat with you about your ESG and Sustainability journeys, please do not hesitate to reach out to Citadel EHS, our ESG & Sustainability Practice can help!