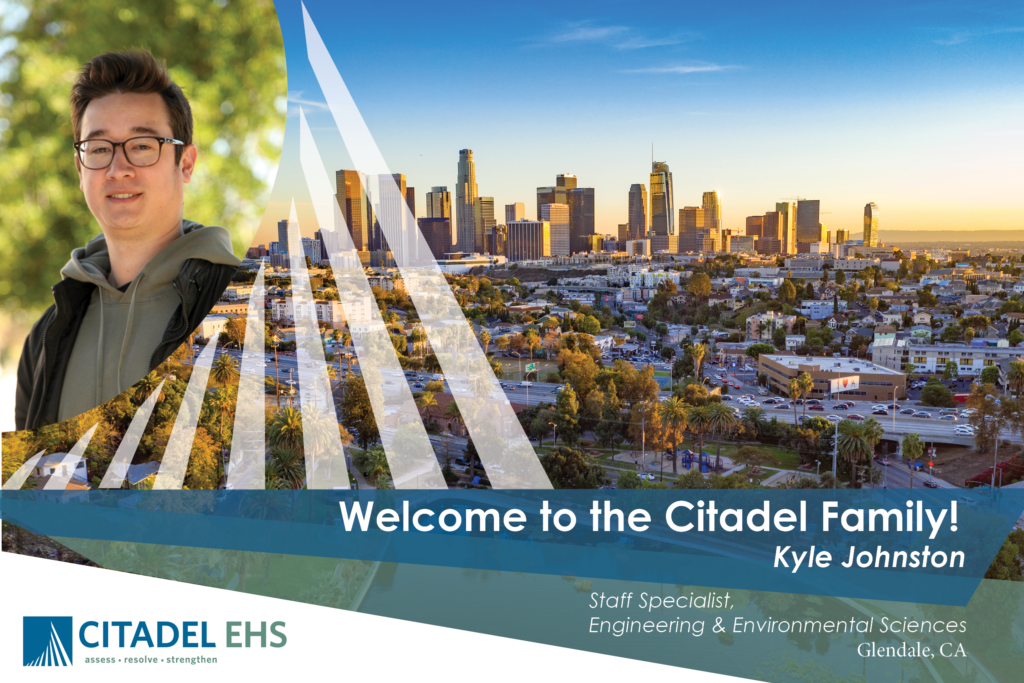 At
Citadel EHS
we see every new employee as an extension of the Citadel EHS family. Our commitment to our employees goes beyond a paycheck. We care about their safety, wellbeing, and financial success. We nurture a culture that empowers our employees, because they are integral to our success. Citadel EHS continues to expand our staff and capabilities to meet the needs of our clients.
James Kyle Johnston
, who prefers to be addressed as Kyle, is coming in as our newest Staff Specialist to provide much needed support for our Engineering and Environmental Sciences (EES) practice line, headed by principals
Mark Drollinger
and
Nalinna Rasu
.
Kyle Johnston is a proud employee owner and Staff specialist at Citadel EHS. Previously, he was a Staff Geologist at ACC Environmental Consultants, and an environmental specialist for EFI Global. Kyle graduated from the University of Redlands, When asked how he got his start in this industry?
"I got started in the industry when I was talking to a friend from college at a get together and he asked if I was interested in a job in the Phase I department at the company he was working at and I said sure why not. "
Seven years later, with a thriving career in the industry, he doesn't regret taking that chance. All of these experiences add to Kyle's unique qualification and value that he brings to the Citadel team. Mr. Johnston will be located in our Glendale office to allow us to more strongly support our clients in that region.
We hope you will join us in welcoming Kyle aboard!