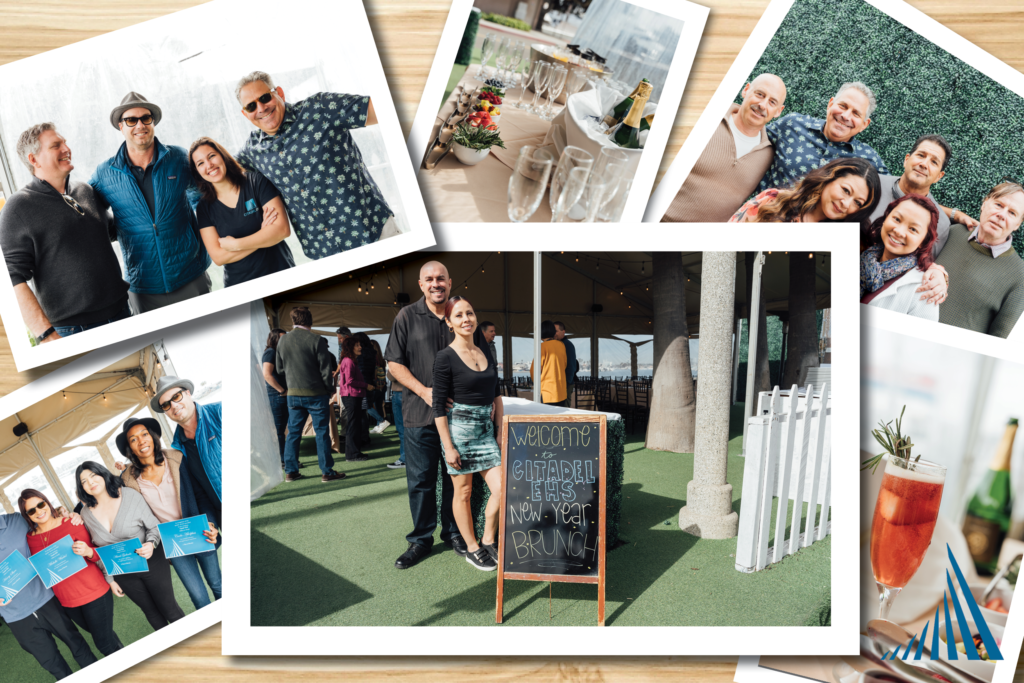 Citadel EHS is a company strongly guided by our values, one of which is the value of Empowerment. Our commitment to our employees goes beyond a paycheck. We care about their safety, wellbeing, and financial success. We nurture a culture that empowers our employees, because they are integral to our success. As an employee-owned company, our employees cultivate a culture of recognition to empower each other, we have a kudos post board on our Citadel Connect portal, where employees hand out recognition and gift cards to each other.
Our Q1 Citadel Recognition Luncheon is built on
empowerment
through recognition. In February, our employees gathered to celebrate and recognize each other's successes, milestones, and obstacles overcome. This luncheon we recognized so many of our staff for not only their years of service, but their individual achievements and accomplishments. Citadel EHS employee owners put so much time and the energy into ensuring the built environment is safe for human health and the surrounding ecosystem. We are so grateful to have a team of superheroes protecting humanity every single day. We try to celebrate each other every chance we get.
This quarter we had TWO Q1 celebrations, one for our NorCal offices, and one for our SoCal offices. The SoCal Citadel celebration was held at the famous
Boathouse on the Bay
. A delicious brunch was served alongside endless mimosas and amazing pastries, Citadelians gleefully were able to catch up with coworkers they may not have seen in person for months, and receive recognition for reflecting company values and years of service.
The NorCal Citadel Celebration was held at
Wence's
in Pleasant Hill where they dined on delicious artisan food and enjoyed mingling with each other and some of the SoCal staff. This was the first Quarterly celebration under Citadel for the newly acquired NorCal staff, so there was much anticipation and excitement to celebrate our new staff and welcome them into the Citadel EHS Family. With both celebrations being a huge success, Citadelians left feeling valued, appreciated, and ready to take on the world of environmental health, safety, and sustainability!