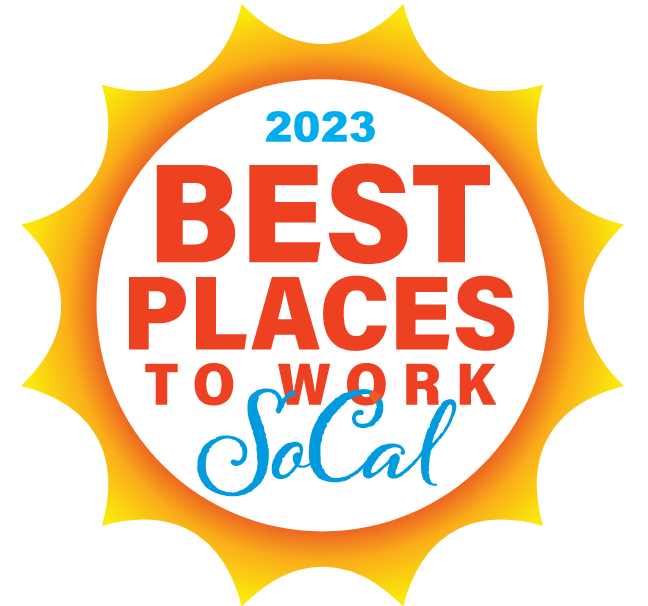 Citadel EHS
has once again been named one of the best places to work in Southern California!
On July 13, 2023, Best Companies Group announced the winners of the prestigious Best Places to Work SoCal 2023 list. The honorees, spanning a diverse range of industries, include a list of companies that have set benchmarks in fostering exceptional work environments.
This marks the 9th time in the last 11 years that Citadel has been named a best place to work. Citadel will find out where it ranked as a best company at a ceremony announcing the winners in September.
CFO
Jeff Mistarz
informed the company of the results, saying "While being named as one of the best places to work is great, and helps with recruiting, it is the survey results that are probably the most valuable output from participating in the best places process. We review the results of the survey carefully to look for issues of concern and do our best to create initiatives to address any weaknesses that need to be improved. We appreciate the time each employee took to complete the survey and helped to make Citadel a better best place to work."
Best Companies Group is an independent research firm that specializes in identifying and recognizing the best places to work all over the world. The selection process for these winners was comprehensive, relying heavily on detailed employee surveys. Factors such as corporate culture, training and development opportunities, salary and benefits, and overall employee satisfaction played a crucial role in determining the top workplaces in Southern California.
Jaime Raul Zepeda,
Executive Vice President of Best Companies Group, commended the high caliber of the selected companies. He remarked, "Each winner on this list has created an extraordinary work environment that attracts, retains, and motivates top talent. The quality of the companies in the 2023 Best Places to Work SoCal list is truly commendable, as they have shown a clear commitment to their employees' satisfaction and development."
Best Companies Group will be hosting a virtual event on September 29th to honor and celebrate these remarkable workplaces, providing an opportunity for industry-wide recognition of their substantial achievements in creating a highly valued work environment.