SETTING UP THE HOSPITAL OF THE FUTURE IN SOUTH L.A.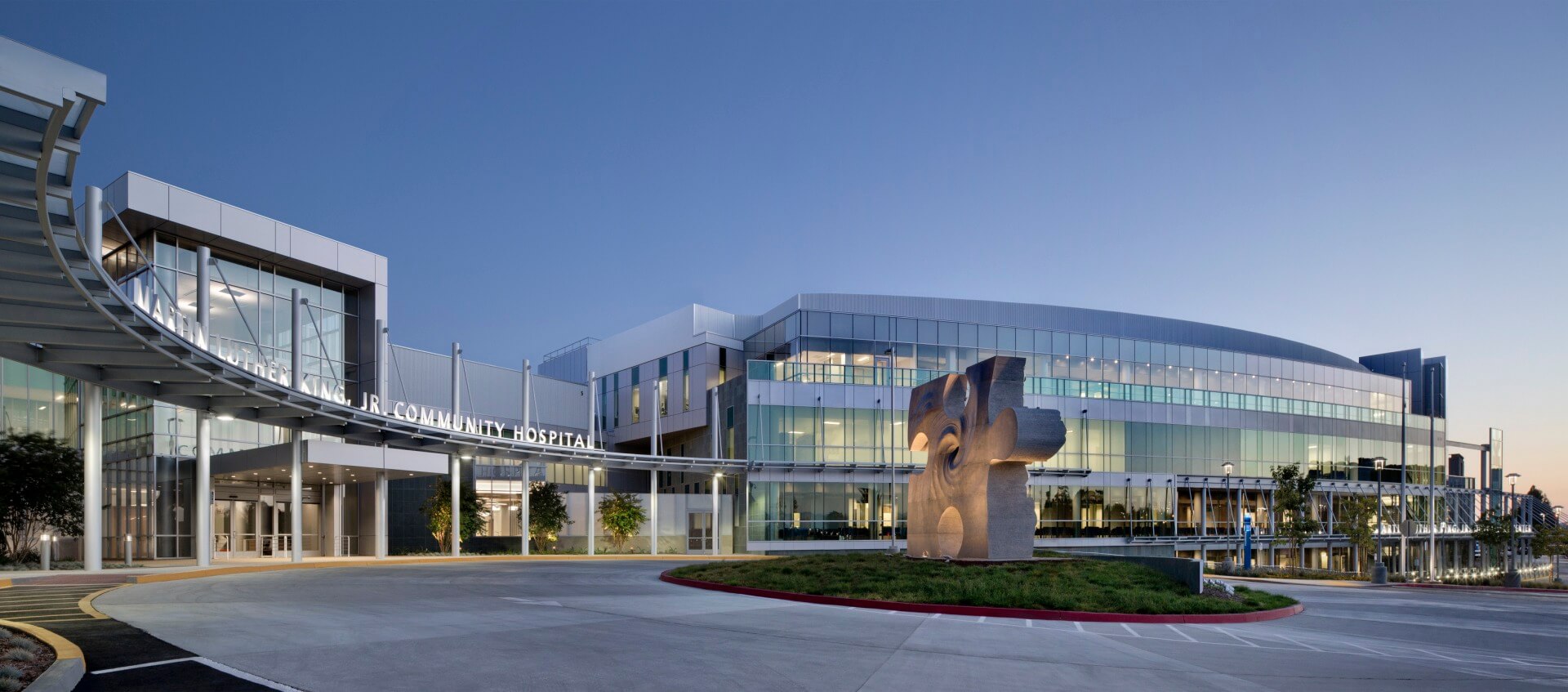 The Martin Luther King Jr. Community Hospital is just one part of a larger system to improve the lives and protect the health of its residents—a system that extends well beyond medical care. Considering the stark contrast to its former version, the new building is considered "the future of hospitals." Our team was a trusted partner in the renovation of this important community hub serving 1.3 million residents.  
From pre-construction testing to section design to abatement monitoring and testing, our California-State-Certified Site Surveillance Technicians conducted multiple services, as well as environmentally regulated materials consulting —even while the building was occupied. Our highly trained staff included a Cal/DPH-certified Lead Inspector/Assessor familiar with the unique needs of hospital environments. The result is a high-tech, award-winning hospital that's considered state of the art.