ONGOING AIR QUALITY SUPPORT FOR A LARGE CONSTRUCTION MANAGEMENT CLIENT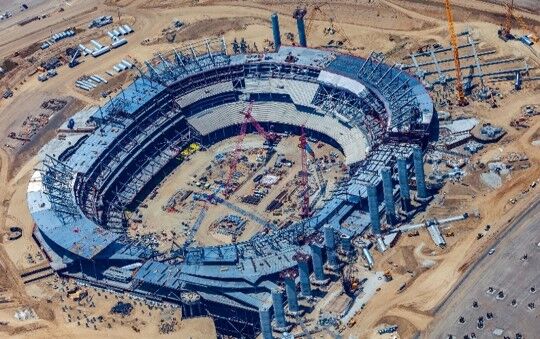 Turner Construction Company is one of the largest construction management companies in the nation, overseeing multi-billion dollar projects. We were contacted by them to provide air quality monitoring services at Hollywood Park—the project scope revolved around particle pollution monitoring to stay in accordance with the South Coast Air Quality Management District's standards.
Our team of air quality permitting, plus health & safety experts provided monitoring devices (Dust Trak aerosol monitors, security enclosures, Netronix datalogger, solar panels) while assessing the site conditions. We set up the Dust Trak system to record in five-minute intervals at one upwind location and four downwind locations. All data is then downloaded into a database, where 24-hour rolling average PM 10 concentrations are calculated for each site and compiled into a monthly air quality report. Since April 2017, our team has provided continual, ongoing monitoring services for the client.