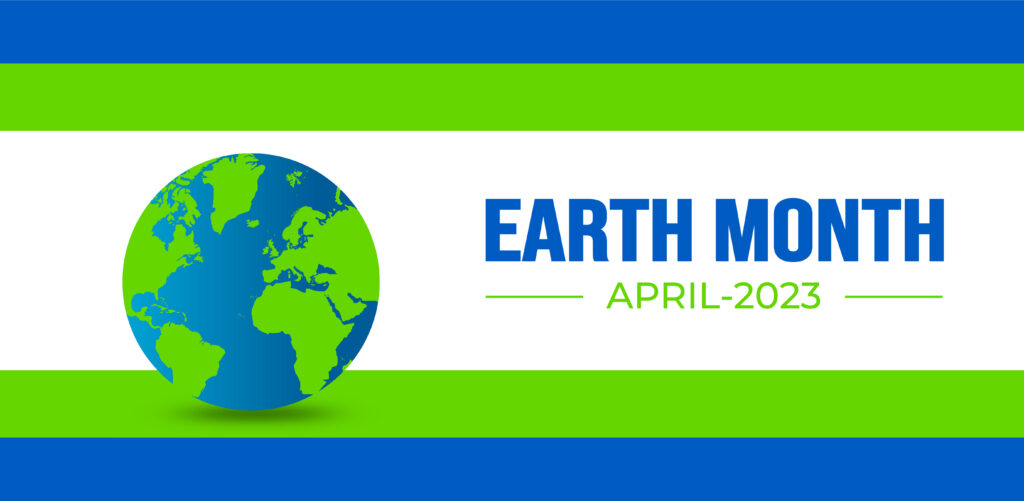 April is EARTH MONTH, an entire month for individuals and businesses to reflect on how they can make improvements to have less impact on the environment in which we live. At Citadel, we strive to have a positive social and environmental impact not only through the work we do for clients, but also in how we treat our employees and how we conduct our business. Our culture is the foundation of who we are and how we work, and is shaped by the shared beliefs of Integrity, trust, excellence, aligned interests, empowerment, and environmental responsibility. We are dedicated to meeting the needs of the present without compromising the ability of future generations to meet their own needs.
The Citadel Green Promise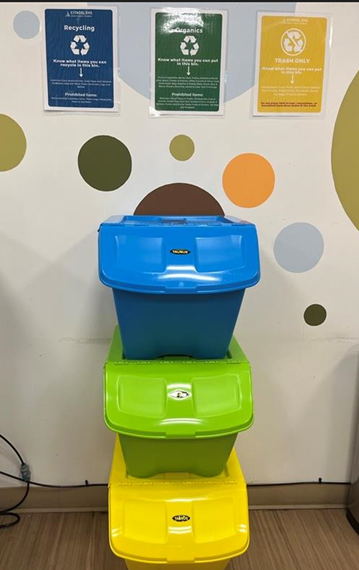 Sustainability has been an integral part of Citadel's corporate culture since the firm was founded, and can be traced back to our founders' fundamental belief that businesses should operate ethically as well as profitably. Today, our employee-owners insist that making a difference in our communities, improving health and safety standards, and reducing our environmental impacts are central to our core business strategy. To live by example on Earth month and every month, Citadel EHS instituted Citadel's Green Promise, which developed a plan for Citadel to be as sustainable in their day to day operations as possible. This Green promise has included our headquarters in Glendale being a LEED platinum certified office, reusable dishes and utensils in every office, offering telecommuting as an option for employees, promoting healthy lifestyle choices, encouraging use of mass transit as well as fuel efficient and alternative energy vehicles, making use of teleconferencing and video-conferencing to reduce travel, choosing vendors that support the company's sustainability goals, and maintaining an interactive intranet site to share sustainability information, news and best practices and continues with Citadel's quarterly Green Promise initiatives. One of those initiatives is the implementation of organic and recycling waste receptacles in every Citadel office.
The new recycling stations in the offices to align with Citadel's Reuse/Reduce/Recycle
mantra
, studies show that accessibility & visibility improves composting and recycling rates. Citadel has been able to achieve significant internal "green initiatives" and openly share our experiences so that our clients can carry these ideas to their firms.
For businesses across California, this initiative is one they might also be implementing in their own buildings. Residents and business owners in California will now be required to separate organic materials like food from recycling and trash after Senate Bill 1383 took effect on Jan. 1. The bill was passed in 2016 to reduce greenhouse gas emissions from landfills and slow climate change. The bill requires residents and businesses to recycle organics and all jurisdictions must provide organics collection services by 2024.
Understanding Organic Waste
Organic waste is simply any material that comes from a plant or animal and is biodegradable. Anything that you might put in a compost pile is organic waste. Examples of organic waste include:
Leftover food.
Coffee grounds, apple cores, egg shells, and other kinds of food byproducts.
Yard trimmings, fallen leaves, branches, pulled weeds, and other landscaping debris.
Cut flowers.
Pet food.
Livestock manure.
Untreated/unpainted wood, including things like coffee stirrers and toothpicks.
Food-stained paper/packaging, like greasy pizza boxes and used paper plates. (Note that this excludes foam and plastic food packaging, even if it's stained with food residue.)
It's biodegradable, so organic waste breaks down over time. This process generates a tremendous amount of methane, a potent greenhouse gas that traps heat in the atmosphere and contributes to climate change. (Methane will absorb 86 times more heat than an equal amount of carbon dioxide would over 20 years!) Organic waste may also contain antibiotics, chemicals, and pathogens that enter the soil and groundwater as the waste breaks down.
If your business is looking to become more sustainable this Earth month, for LEED or WELL certification, or any services under the sustainability umbrella, please contact Citadel EHS's Principal of ESG and Sustainability,
Ravi Bajaj
, to discuss your sustainability goals.